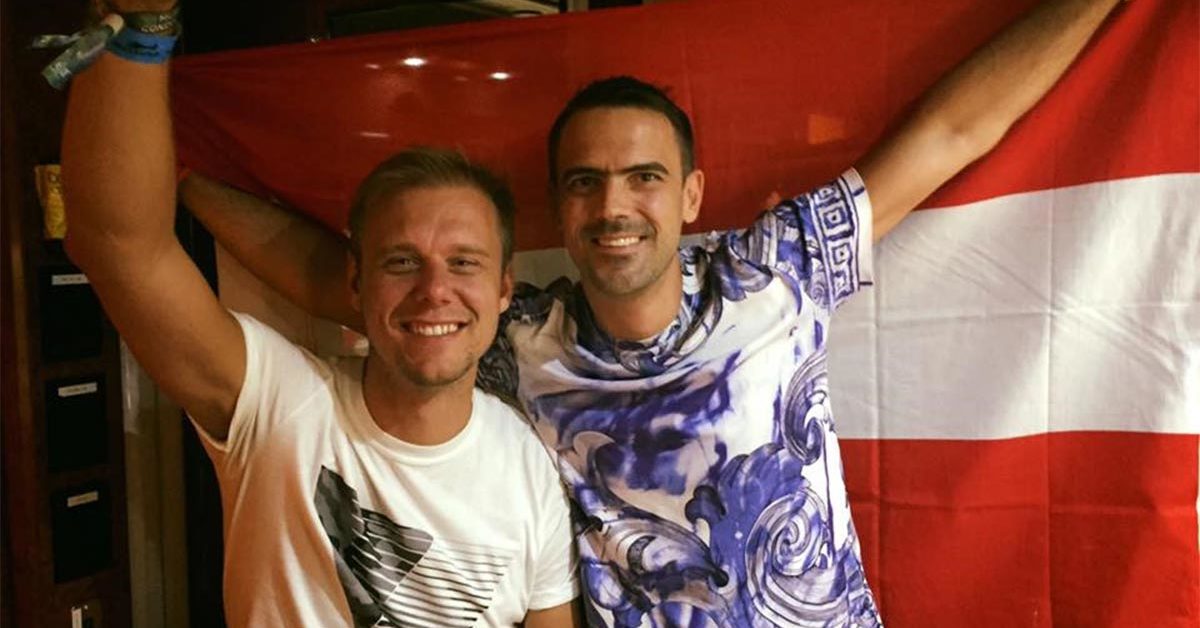 Music-festival – EDC Las Vegas – from dusk till dawn
When you think of Las Vegas, what is the first thing that comes to mind?
Your most immediate thought might be the legendary casinos along the Strip. While these establishments are surely a trait of Las Vegas, I myself am not a gambler. Therefore, I want to offer you a different perspective of the city. There is so much more Las Vegas has to offer, including the surreal experience of the three-day Electric Daisy Carnival (EDC) music festival.
What is  EDC?
Each year in June, the Las Vegas Motor Speedway turns into an extravagant party zone. Starting in 1997, the EDC was originally held in various locations throughout Southern California. The first festival was at the Shrine Expo Hall in Los Angeles and had 5,000 visitors.
In 2007, 40,000 music enthusiasts gathered at the LA Memorial Coliseum in Exposition Park. The following year, in 2008, an unbelievable 65,000 people attended the festival and caused long waiting times at the entrance. Due to the high number of visitors, the organizers of the festival decided to stretch the festival over two days and move to a bigger location.
Since 2011, the EDC has been held at the Las Vegas Motor Speedway and in 2018, the festival was moved to the month of May. The desert was not the best place to be during June, thanks to temperatures rising to 45°C (or 113°F) and barely coming down even during nighttime. In recent years, they started holding the EDC during the Whit weekend to accommodate the campers. During those three days, almost 500,000 people will gather around eight large and several smaller stages.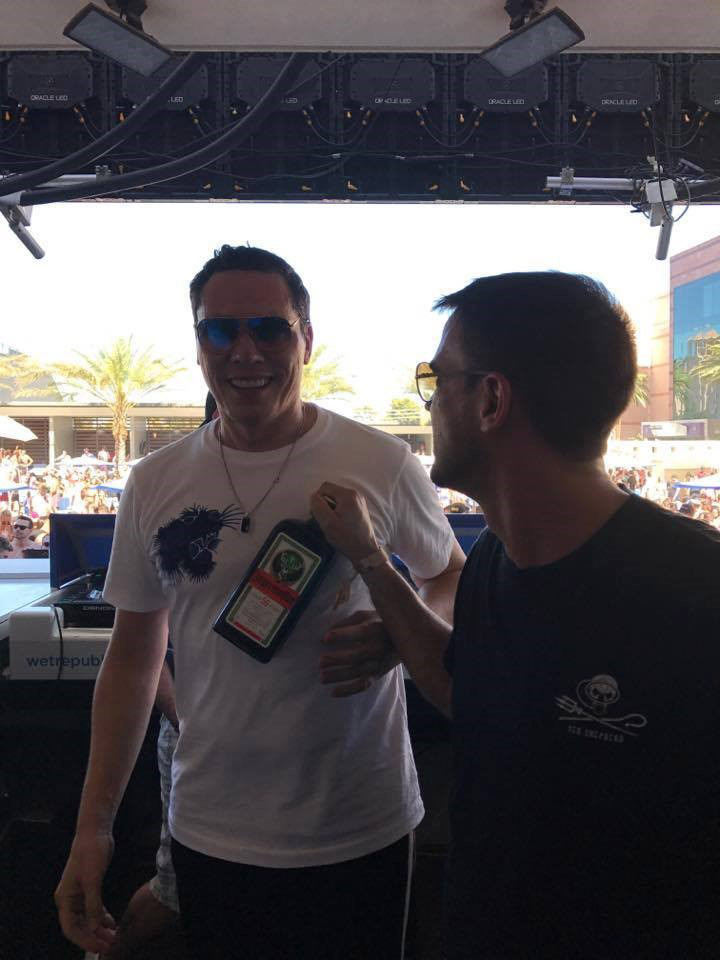 The Festival in Las Vegas?
My first EDC weekend was in 2017 and included meeting Tiesto, who belongs to the "old guard" of the EDM scene. We met up in the DJ booth of the "Wet Republic" and I felt honored to party with him.
I like alternative music and (much like sports and other adventures) always look for something special at concerts. I already knew the Las Vegas Motor Speedway as the venue for spectacular races and, being such a huge area, it is perfect for festivals of this size.
The EDC has been held here since 2011 in the area around the racetrack. It was also stretched to three days that same year. Being that it is three days long, if you want to visit the EDC festival, you should expect little sleep. Usually, the programming starts at around eight in the evening and lasts until six in the morning, from dusk until dawn.
If one is lucky enough to do so, the best way to arrive is by helicopter since the roads are gridlocked with several thousands of people trying to get to the Las Vegas Motor speedway
simultaneously. A shuttle service would pick you up at your hotel and bring you to the Maverick Heliport, where you will see several big stars and smaller celebrities who have chosen to travel by air to the festival as well. The helicopter flies all night long and a return flight is included in the ticket, so you can stay as long or as briefly as you wish.
Additionally, there is Camp EDC, which allows you to pitch your own (or rent) tent. If you stay there though, you most likely won't get much sleep. Like every festival area, there is a lot of activity even throughout the day. Additionally, there are a lot of people around who are extremely hyped up for the show in the evening. For my part, I need a good, long sleep after a party so I power through until the very end of the festival.
Shown in the trailer: Armin van Buuren shortly before his show on the Kinetic Fields, the main stage of the EDC.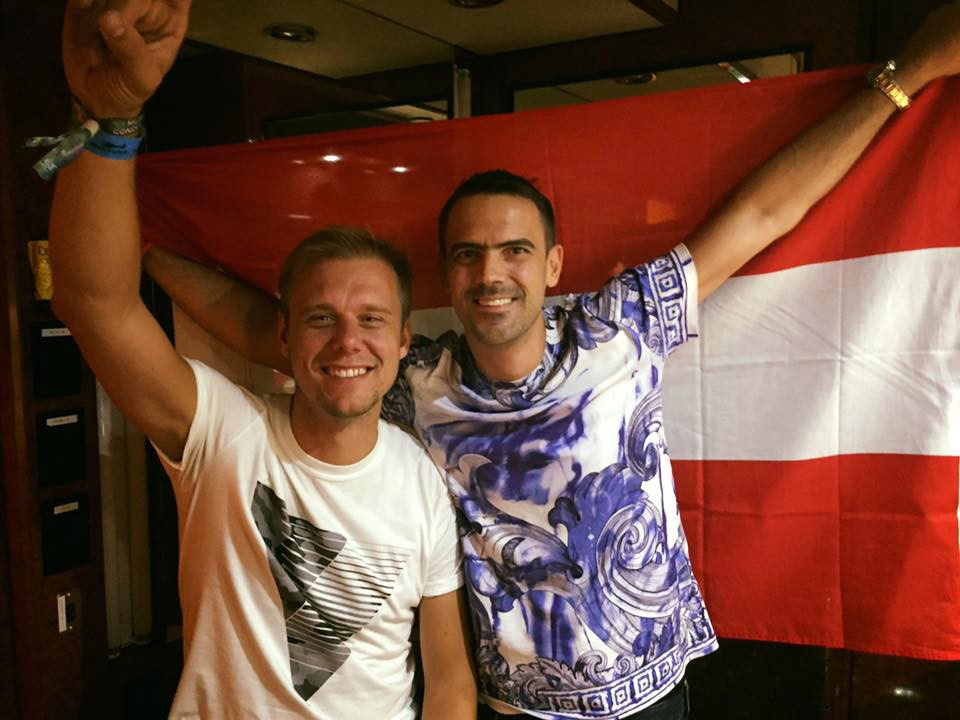 What makes EDC so special?
Music festivals lasting several days are held around the world. However, it is easy to explain why it is worth it to travel to Las Vegas. In three days, 500,000 fans of electronic dance music gather to celebrate the music played on these unique stages. It is not just about attending the concerts – it is much more than that, a lifestyle in fact.
For my VIP package, I booked the Hotel Aria and was brought to the festival by helicopter on the first evening. From this vantage point, I could see the miles-long traffic jam. Other festivalgoers later told me that they had to wait for more than two hours, while I was at the festival area in mere minutes. This allowed me to arrive fresh, full of energy, and with adrenaline.
From the helicopter landing pad, I was driven to the entrance by golf cart. Additionally, I had a stroke of luck during a charity auction, I had won an extraordinary Meet and Greet with Armin van Buuren. Thanks to this, I drank some champagne with him in his trailer right before his performance.
As important as the music was to me, the spectacular light and laser shows surprised me. There were also enormous fireworks going off; I watched them throughout the night with child- like wonder.
As a general rule of thumb, you will meet plenty of great people from around the world. One thing that makes the festival even better is that Las Vegas hardly ever has bad weather since it is held in the desert.
Next to the Kinetic Fields (the main stage that houses the largest DJ sets with 90,000 people dancing together), there are six more big stages with up to 20,000 fans each. Then there are several smaller stages at Neon Garden, Rainbow Road, and Trash Land to name a few.
It feels like an entirely different world. Every time I experience this festival, I keep thinking to myself: "I'm coming home."
At EDC, it is vital to drink enough water and not consume a lot of alcohol, since dehydration can quickly escalate into a big problem. Sweat will immediately evaporate in the desert heat. One time, I tracked how much I drank within eight hours. Even after consuming 4.5 liters of water (1.2 gallons), I still couldn't quite quench my thirst.
All in all, the EDC is a very pricey festival. The flight, hotel costs, transportation, and tickets all add up very quickly, so it makes it a bit tricky to justify this price if you're not a big fan of EDM.
As a true fan of EDM though, I like returning to the EDC each year due to its unique lure and character.
https://martin-schranz.com/wp-content/uploads/2018/02/martin-schranz-edc-bild2.jpg
630
1200
Martin Schranz
https://martin-schranz.com/wp-content/uploads/2018/02/martin-schranz-logo-bild.png
Martin Schranz
2021-10-10 15:51:56
2021-10-10 15:51:59
Music-festival – EDC Las Vegas – from dusk till dawn